In My Vobyos - Annie O'Donnell
'IN MY VOBYOS' CELEBRATES WOMEN WHO LIVE OUR MOTTO, OWN YOUR FIGHT
"Boxing reminded me to embrace and love how strong I am."


"My name is Annie, I was born and raised in San Diego, then became a domestic gypsy as I've lived in Pittsburgh, Chicago and currently New York! I'm a podcaster, sports fan, boxer, sister to four brothers, and a wannabe astrologer."



HOW DID YOU COME TO BE IN NEW YORK? 
"Despite being a California girl, both of my parents are from New York and I've always known that the east coast is where I wanted to establish roots (I know, you think I'm crazy for leaving that weather). It's funny, I never saw living in New York as a part of my plan, but God has a sense of humour, especially when we have a "plan" for our life. 
"I was offered a job within my previous company that I really wasn't excited about, but it would get me to New York, so I took it. It ended up being an awful situation and I was miserable going to work everyday. After a year and a half there, I was let go last summer due to cost cutting. Rather than sulk and look at it as a bad thing, I took it as an opportunity to pursue my true passion, sports."In late November, after a lot of soul searching and mustering up the courage to go for it, I launched my own
sports podcast, OD on Sports
.I am the happiest I've ever been. Doing what I love in a city that I love and I'm so happy to call home. Everything happens for a reason."
TELL US MORE ABOUT OD ON SPORTS PODCAST!
"OD on Sports is my platform for putting out all of my thoughts and opinions on current events in sports and tips for navigating through the crazy, emotional, fun life of being a sports fan. Talking sports is my love language. It's the way I create connections and establish relationships with people wherever I go. Living in four very different cities and markets of sports fans, I think I bring a well-rounded, opinionated and entertaining point of view to the table. 
"One of the great things about the internet/social media is that it is a platform for anyone to showcase their talents and passions. You don't need a journalism degree or a major network to get your ideas out into the world. I knew with every fiber in my being that this is my purpose and what God put me on Earth to do. I never saw appeal to being a sideline reporter or a moderator/host. I wanted to be contributing to the conversation with commentary and analysis. So I thought, why not start my own show? 
"Being vulnerable and putting myself out there has always been challenging for me, but I knew I would have to overcome that to get to my dream. This was my chance to be fearless and authentically myself. It's been about two months since I've launched and I'm loving every minute of it."
BOXING IS A FULL ON ADDICTION FOR YOU. HOW DID YOU GET INTO IT? WHAT DOES TRAINING LOOK LIKE?
"I always thought about trying boxing when I was living in Chicago, but never did because there wasn't a gym close to me in the city. When I came to New York, I took a class at
EverybodyFights
, and I was hooked! I had never put on a pair of gloves in my life, so I started with technique classes. Being an athlete my whole life, it's not easy for me to walk in and not be good at something immediately, but boxing was different than any other sport I had played. I had to be patient with myself, and consistently be in the gym practicing and learning. 
"Two years later, I train 5/6 days a week at EBF. I typically break my training into days of cardio, strength and more boxing focus. I'll pair road work with a HIIT class one day, strength/lifting another, and then for boxing, bag work and mittwork. My favorite trainer in the city is at
Gloveworx
, so I try to go in there about once a week. Their combos and workouts are a great change of pace from my usual routine. Plus, I've been working with him for over a year so he knows my style, what I need/want to work on and how to get the most out of me in a session."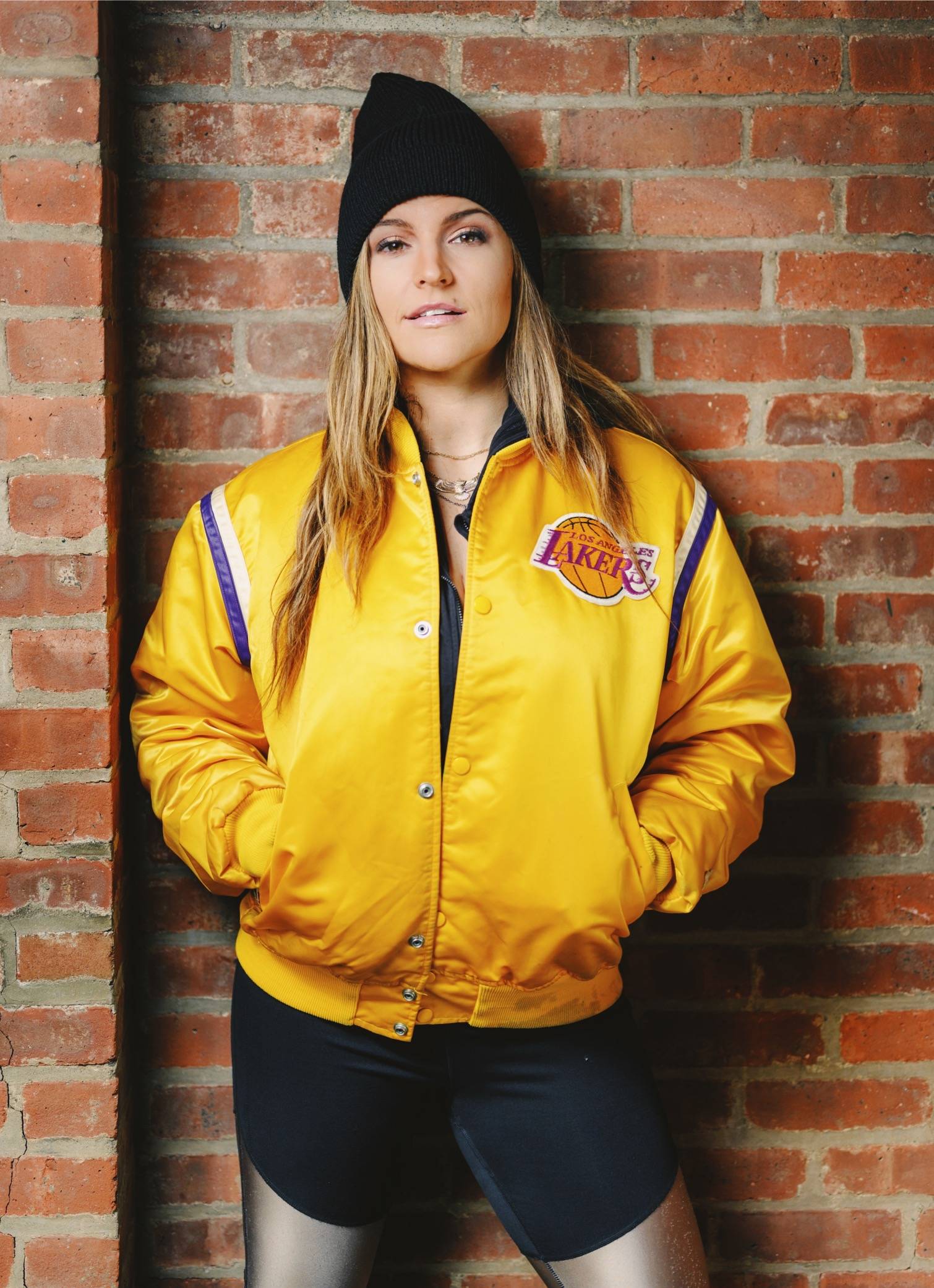 HOW HAS BOXING BENEFITED YOU BEYOND THE GYM?
"For a year and a half while I was at my first job in New York, boxing was my escape. My time to get away from the awful reality that was my work life. Walking into the gym, I could leave all that at the door. I would take 2-4 classes a day, start my day there and end it there, because at the time, it was the one place I felt happy. The trainers and other members would give me a hard time, but I love a good round of chirping, so I would just laugh it off and not say why I was there so much. 


"Boxing reminded me to embrace and love how strong I am. If I had a dollar for how many times I've been told that men are intimidated by strong, confident women *insert eyeroll emoji* ...I wouldn't have to work again. Ask anyone that has seen me in the ring or hit the heavy bag, I LOVE power shots. Is there a more satisfying sound than that loud snap you hear after you land a hard left hook? Or a crushing left uppercut? Not for me. 


"The biggest impact is definitely the people I've met through boxing. I love my boxing community. I'm surrounded by inspiring, positive people who are fighting for their dreams, which inspired me to go and fight for mine. I wouldn't be who I am or where I am without them."  


"Is there a more satisfying sound than that loud snap you hear after you land a hard left hook?"


VOBYO CELEBRATES WOMEN WHO ARE TRAILBLAZING THEIR OWN VERSIONS OF STRENGTH & FEMININITY. WHAT DOES THIS MEAN TO YOU? 
"When I think of strength and femininity together, I think being true to yourself no matter what the Universe throws your way, and owning who you are as a woman. It's remembering to keep your hands up and keep fighting for yourself and your dreams, especially on the tough days. Rocky said it best, "ain't about how hard you hit, it's about how hard you can GET hit and keep moving forward. How much you can take, and keep moving forward." I'm in a space that is extremely male dominated. As a girl who grew up in a house full of boys, it doesn't intimidate me in the slightest. I know I can hold my own. But I don't want to blend in with the men because being a woman is what makes my point of view and platform unique. It's 2020, female participation and viewership of sports is only going up. There needs to be more people in sports media that can speak and relate to the female athlete/sports fan. So rather seek fitting in and being "one of the boys", I'm choosing to stand out. I'm owning my fight."
 
AS ONE OF OUR EARLIEST CUSTOMERS, YOU ARE BY DEFINITION AN EARLY ADOPTER. HAVE YOU ALWAYS JUMPED INTO TRYING NEW THINGS? 
"Absolutely! I've always been someone that marches to my own beat. Life is more fun that way. If you do things just because everyone else is doing them, how do you really know who you are?"
 
"Professional wise, grow OD on Sports to where it can be my full time job. Personal, get my mile time under 7 minutes, and make my left hook even more of a kill shot than it already is."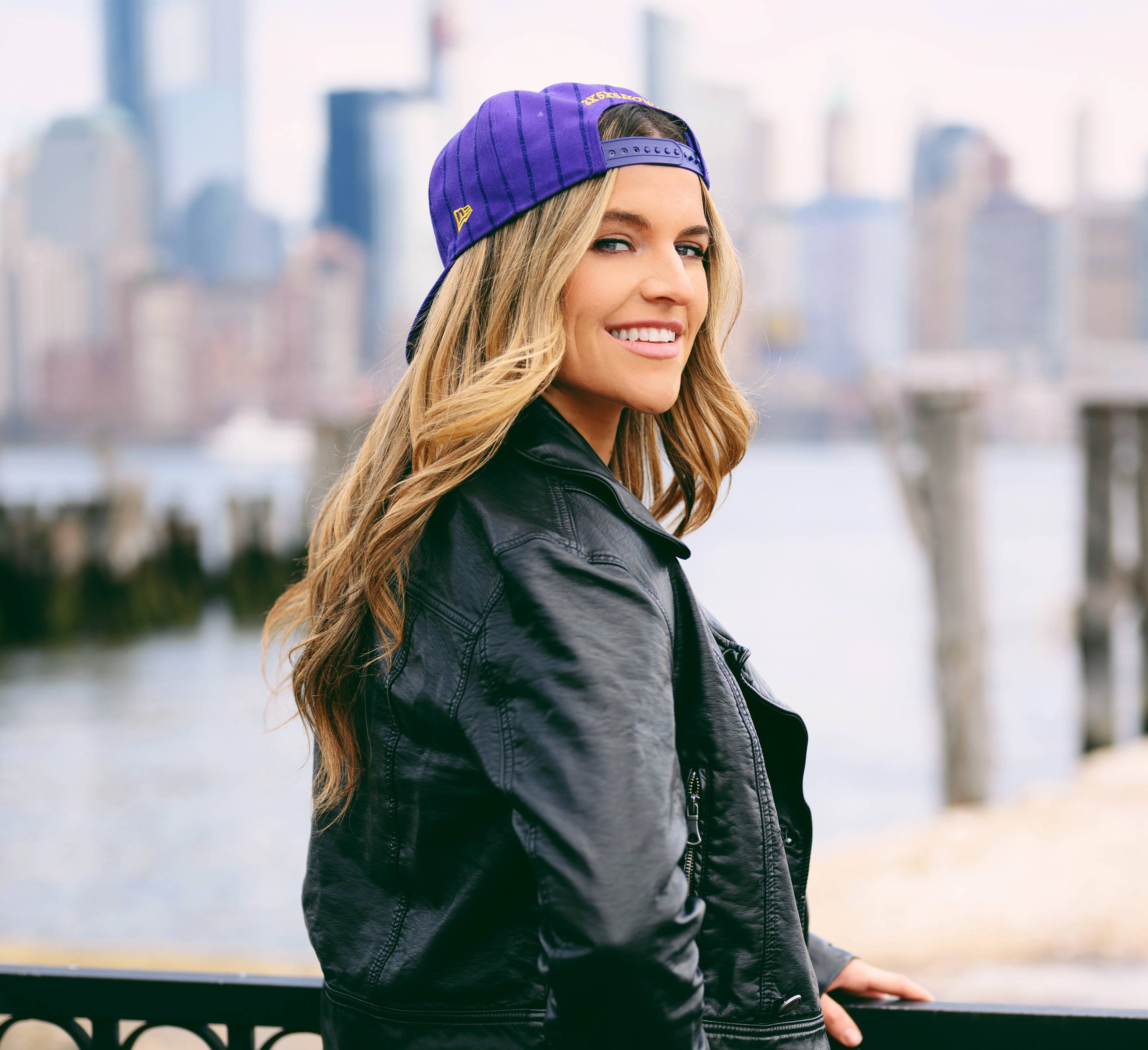 ---