In My Vobyos - Ellie Pinto
'IN MY VOBYOS' CELEBRATES WOMEN WHO LIVE OUR MOTTO, OWN YOUR FIGHT


ELLIE PINTO

"I HAD TO MAKE THE CONSCIOUS DECISION TO TRY TO FIGURE OUT A BETTER WAY OF CHANNELING MY ENERGY."
---
TELL US ABOUT YOURSELF
"Hi! My name is Ellie. I was born and raised in Baltimore and, after almost 10 years in New York City, I'm back in Charm City. I'm a lawyer, a food lover, a boxer, a yogi and a dog & cat mom."


SHARE A STORY OF YOUR OWN STRENGTH, RESILIENCE OR FIGHTING SPIRIT.
"I spent the majority of my life in the classroom- I moved from Baltimore to NYC when I graduated high school to attend NYU and then I went straight to law school, always having at least one job along the way. I also struggled with anxiety, so trying to balance work and pay was always difficult for me and it was usually my health that ended up suffering. I had the worst panic attack of my life the night before I took the Bar Exam and after the test was done I was so unsure of the result I had to make the conscious decision to try to figure out a better way of channeling my energy. For me, staying mindful and present is key, and I found myself doing both boxing and yoga pretty consistently and I really started to see an improvement in my mind and my body. I have learned to trust in myself and the process, and after learning that I passed, I have been able to build a pretty awesome life that includes working for a boutique public finance firm and having the City of New York as a client- as well as a ton of boxing and yoga."


AS A LAWYER, IT MUST BE HELPFUL TO BE DRIVEN, ASSERTIVE & RESILIENT. HAVE YOU ALWAYS HAD THESE TRAITS?

"I was always a very shy kid which had a lot to do with the fact that I was overweight and had a lot of self esteem issues. I was not particularly athletic and spent kindergarten-12th grade at the same all girls school that was known for producing student athletes. But over time I figured out that I had my own talents and that I didn't have to be good at the same things as everyone else. I developed my artistic talents rather than spending my time being frustrated that I didn't enjoy lacrosse. I also spent the time I would've spent after school in sports to focus on my academics. It helped that my school was also designed to make sure that we as young women were able to assert ourselves without the pressures or distraction of having boys around, and I do think that environment had a positive impact on a lot of us, myself included. It takes a lot of drive to be a lawyer and endurance particularly in getting through as much schooling as it takes, but I definitely think if there is a will there is a way, and once I consciously decided to work towards being a lawyer everything else tends to come naturally. I think I had the same kind of learning curve when it came to getting in shape and learning how to box- and it takes finding the kind of exercise or sport that you actually enjoy to get you to want to continue coming back. Thankfully, after moving back to Baltimore I was introduced to boxing by a trainer at a local gym and haven't stopped training since."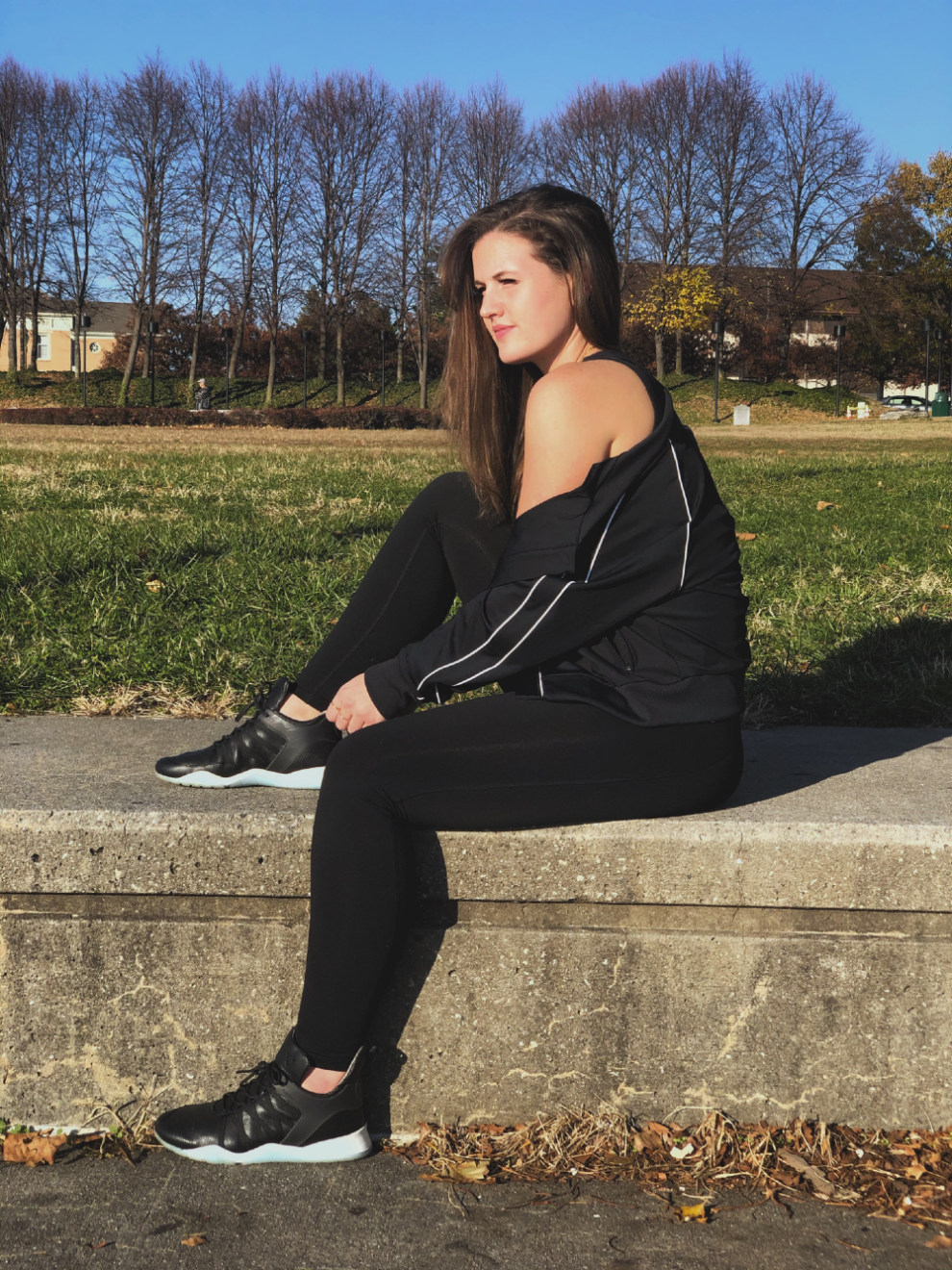 BOXING AND YOGA HAS BEEN HELPFUL TO YOU IN EASING ANXIETY. CAN YOU SHARE WHY THAT IS?
"For me, the combination of boxing and yoga allows me to practice mindfulness and develop confidence, which I feel is key in easing anxiety. Yoga has always been really therapeutic and calming for me and it allows me to center myself, being able to focus and maintain a sense of calmness has been important for me because my anxiety causes me to overthink and get ahead of myself sometimes. Boxing on the other hand helps me develop my assertiveness and my confidence in a way that yoga doesn't. Being able to get out your anger and frustration in boxing can be key when you're overwhelmed. It also trains you to be quick and think on your feet. These skills are all really helpful in easing anxiety because it trains you to analyze situations quickly in order to respond appropriately. As a woman, I also feel like knowing how to fight and being confident in your ability to take care of yourself does a lot for you confidence in other areas in life and enforces this idea that you can handle whatever life throws at you."


WHAT WOULD YOU SAY TO A WOMAN WHO IS LOOKING TO TRY BOXING, TO ENCOURAGE HER?
"Boxing is the perfect sport for women because it trains us to harness a personal power that can be really hard to tap into. There is a lot of pressure on girls and woman to be certain things or act a certain way but boxing really gives you a space to thrive and learn about yourself while becoming stronger and more independent."

VOBYO'S SLOGAN IS 'OWN YOUR FIGHT'. WHAT DOES THIS MEAN TO YOU?

"To me "own your fight" means to know and honor yourself. I think it's so important to understand what drives you and what makes you happy and try to build a life that centers around that. The journey towards your goals should be a personal and intentional one, and I think when you love yourself and put yourself first you really show up and you fight for yourself. Life's lessons can be productive you just need to own your fight and continue."

YOU'RE ONE OF OUR VERY FIRST CUSTOMERS! WHAT MADE YOU DECIDE TO CHOOSE VOBYO?
"Vobyo first caught my eye because I thought the shoes were gorgeous. I decided to purchase Vobyos after I learned what the company was about - quality products built by women who strive to empower other strong women."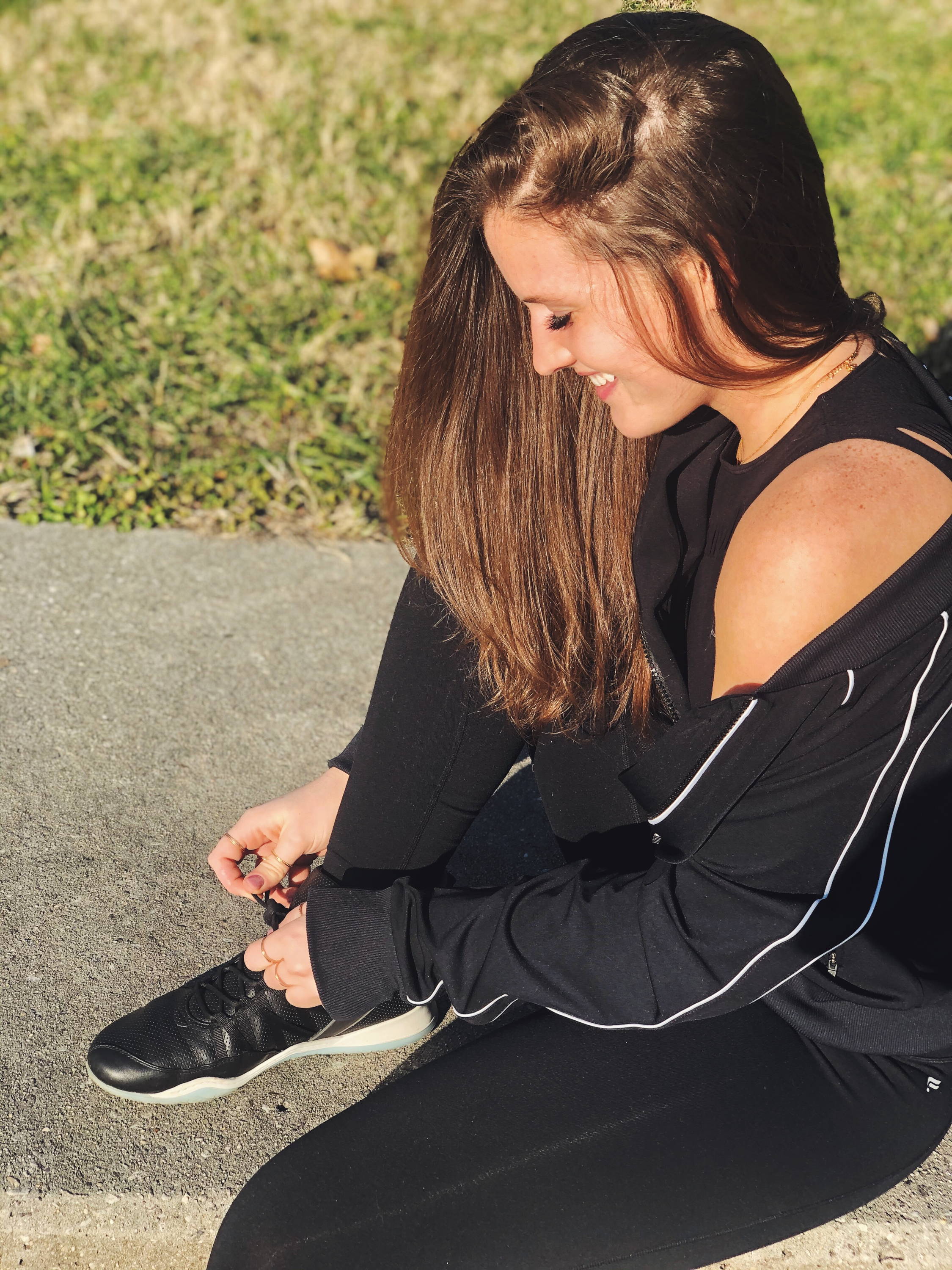 ---