'IN MY VOBYOS' CELEBRATES WOMEN WHO LIVE OUR MOTTO, OWN YOUR FIGHT


KIRA WEST

"Pave your own way, explor[e] new ideas and reach new heights."
---
"I'm Kira, a New Yorker born and raised. I'm a lover of the world and far off places, living for my next great sweat. Wellness for me is focused on finding balance through health, fitness and travel."
 
HOW WOULD YOU DESCRIBE YOUR CAREER & WORK IN NYC?
"I'm always on the go but I love it. I work full time in tech and travel, I do a bit of freelance digital marketing consulting and have the brand I'm building called
ByKwest
. I want to inspire and encourage others to explore what wellness means for them."
YOU ARE AN EXCEPTIONALLY DRIVEN INDIVDUAL. WHAT WOULD YOU ATTRIBUTE THIS TO? 
"My parents have always shown me that hard work never fails and that there's just no other way. They're super supportive but I've always loved to be independent. I've been working since I was 12 and I like the independence it brings."



WHAT DOES A TYPICAL WEEK OF FITNESS AND WELLNESS LOOK LIKE FOR YOU?
"It changes A LOT and depends on if I'm training for a race or just working out toward my own personal fitness goals. Since I do balance quite a lot within my life, I allow this to be a bit flexible to serve what I need in the moment. On an average week I work out 5-6 times a week, it varies so I do something different each day but I find some way to sweat or move more days than not. Recovery is a big focus for me lately so I've also been exploring what that looks like within my routine via Infrared Sauna or Sweat at
Shapehouse
."
HOW DID YOU COME TO TRY BOXING AND WHAT KEEPS YOU COMING BACK?
"I found
Jacob Solis
through a mutual friend who knew him from his gym in LA. I was convinced boxing wasn't for me based on some weird experienes in past classes but figured I'd give it a try as my friend HIGHLY reccommended him as a coach. I'm a try anything once (maybe twice) kind of person and I instantly fell in love. For me boxing is more meditative than yoga and the focus required really allows me to be present. I crave the moments in boxing training that allow me to be fully present."
HAVING TRAVELED TO 60+ COUNTRIES, WHAT HAVE BEEN YOUR GREATEST TAKEAWAYS? 
"I've learned that being open minded is key and the more you travel/explore the more you'll learn. I love NYC and it'll always be home but there's SO much more to the world out there. It's not always perfection but about having an authentic, real experience that takes you out of your comfort zone."



YOU HAVE VOLUNTEERED IN HAITI. CAN YOU TELL US MORE ABOUT THIS INITIATIVE? 
"I worked with
Destination Impact
and
ATL 4 Haiti
on a trip this past August because I've always loved giving back and truthfully haven't done enough of this since graduating from college. It was a long partnership as I'd helped them plan an event before the trip to fundraise and was working with them for about a year before the trip itself. I got involved because I'm passionate about changing the narrative about Haiti and I wanted to share that there's so much more to the country than the poverty shared in mainstream media. The trip was extremely rewarding and lots of fun! I left with a greater sense of purpose and more lifelong friends/connections."
AS SOMEONE WHO OFTEN CHANGES OUTFITS MULTIPLE TIMES A DAY (FITNESS, WORK, LIFE!), WHAT ARE YOU GO-TO'S RIGHT NOW?
"This is tough. I don't have go-to outfit but I love options that don't require ironing and transition easily or can be easily put in my gym bag on the way to a workout. Love cute matching sets for workouts, just got a few new ones I'm obsessed with but I find myself wearing a ton of black by default because it's easy to match."  
 
WHAT DO YOU LIKE TO WEAR YOUR VOBYOS WITH?
"Wore them on a crazy day recently where I had a shoot, workout and big meeting at work. Loved that they were able to seamlessly blend in and work for all three very different settings! Love them with a pair of black jeans or with a pair of great black workout tights. They're so versatile I can't think of anything they wouldnt go with!"   

WHAT DOES THE VOBYO MOTTO, OWN YOUR FIGHT, MEAN TO YOU?
"To me this means continung to pave your own way, exploring new ideas and reaching new heights. It means not being afraid to do something different or out of the NORM. Showcasing women now and women to come that we can do anything especially with the support of each other."



WHAT ARE YOUR GOALS FOR 2020?
"To continue to grow both myself and my brand as well as my community. 2019 was a great year and for 2020 I'm looking forward to even more."
---
Follow Kira on IG here.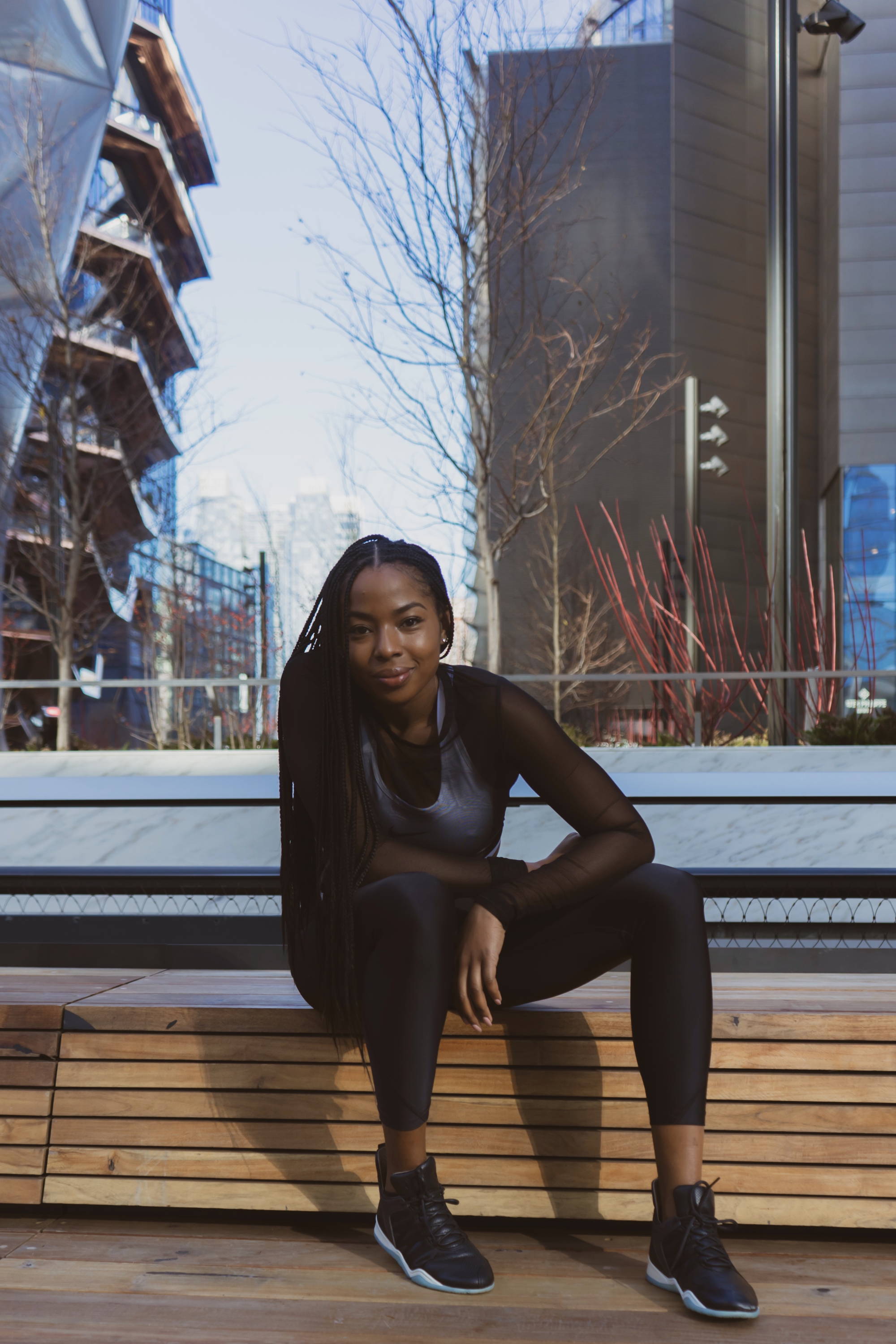 ---