NYC Boxing Gyms in Review
FOLLOW boxING ENTHUSIAST, Julia Lisi, AS SHE tours & REVIEWS THE BOXING GYMS OF New York WEARING HER VOBYOS
Vobyo is thrilled to announce that we have teamed up with novice boxing enthusiast and Brooklyn native, Julia Lisi, to share her tour of New York City's boxing gyms. Julia will be trialing about ten boxing gyms across NYC over a span of 2-3 months and of course, wearing her Vobyos throughout. An honest and objective review will be shared here after each class. Julia will also be giving away a pair of Vobyos at the completion of her tour - so be sure to follow along!
In this introductory post, Julia outlines her goals and plan for the tour, plus she shares a little about herself and what boxing means to her...
"I started boxing on and off a few years back, but only recently have I dedicated real time and focus to the sport, now boxing 4-5 times a week.
"As a beginner, I have been unable to find a comprehensive overview of NYC's boxing gyms. It is difficult to know where to train if you aren't training to fight, but do want to learn proper boxing technique. A lot of the city's gyms these days are promoted by models or influencers, and it has become difficult to find an authentic account from a relatable person of the pros and cons of each gym. I have walked in pretty blind to a few gyms to try their classes and it is quite intimidating.
"It is difficult to know where to train if you aren't training to fight, but do want to learn proper boxing technique"

"Through my tour, I want to provide an objective account, from a real person, of my experience in many of New York City's boxing gyms and empower others to get out there and feel confident enough to try the different options that exist. And on a personal level, I am hoping to find a boxing gym that teaches and develops real boxing technique and methodology in a non-intimidating, holistic, and fitness-focused way. I will review each gym with a description and rating out of 5, using the following criteria:

• How welcoming the gym is to newcomers
• Level of focus placed on proper boxing form & technique
• Quality of the total workout
• Size of class
• Fun/good vibes in class
• Supportiveness of the coach(es)
• Cleanliness/environment
• Price/value
• Likelihood I would return and recommend to a friend.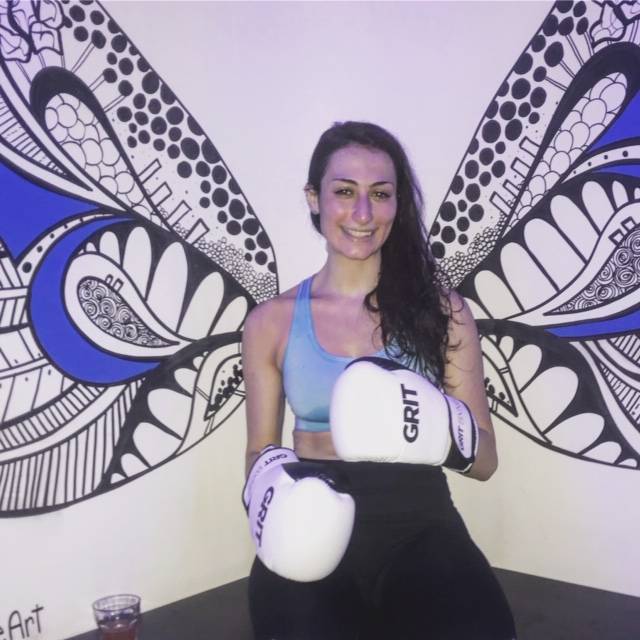 "When I'm not boxing, I work for The Agahozo-Shalom Youth Village, an organization dedicated to empowering orphaned and vulnerable Rwandan youth through healing, education, and love. I also Co-Founded an organization called Critical Thinking for P.E.A.C.E which facilitates peace education and conflict management workshops for high school students in Rwanda. When I tell people I box, they are confused at best. "How can someone who dedicates all of her time to peace education enjoy such a violent sport?"
"
I SPENT A LONG TIME NOT ONLY NOT KNOWING HOW TO DEFEND MYSELF, BUT FEELING LIKE I DIDN'T HAVE A RIGHT TO."
"Boxing for me is not about fighting another person. It is about battling what's inside of myself. Being a woman in this world is frightening, and I spent a long time not only not knowing how to defend myself, but feeling like I didn't have a right to. This had real consequences for me and I had to learn how to fight both emotionally and physically really quick. I battle internally every day to feel like I have a right to speak my mind and protect myself. Women are often told not to act up or express their anger. Boxing is my way of acting up and expressing my emotions in a healthy way. When I put on my gloves, I am making the choice over and over to be bold, to feel my feelings, and to defend myself."

"Vobyo stands for everything I hold dear to my heart: female empowerment, expression, and advancement as well as boxing and overall health and fitness; I am thrilled to team up with Vobyo for this tour."

GYMS! COACHES! We invite boxing gyms in New York City that would like to be reviewed as a part of Julia's NYC Boxing Gym Tour with Vobyo, or any coach that would like their gym reviewed, to reach out via direct message on Instagram to Julia at @juliaaa_ml, or via email to Vobyo at info@vobyo.com.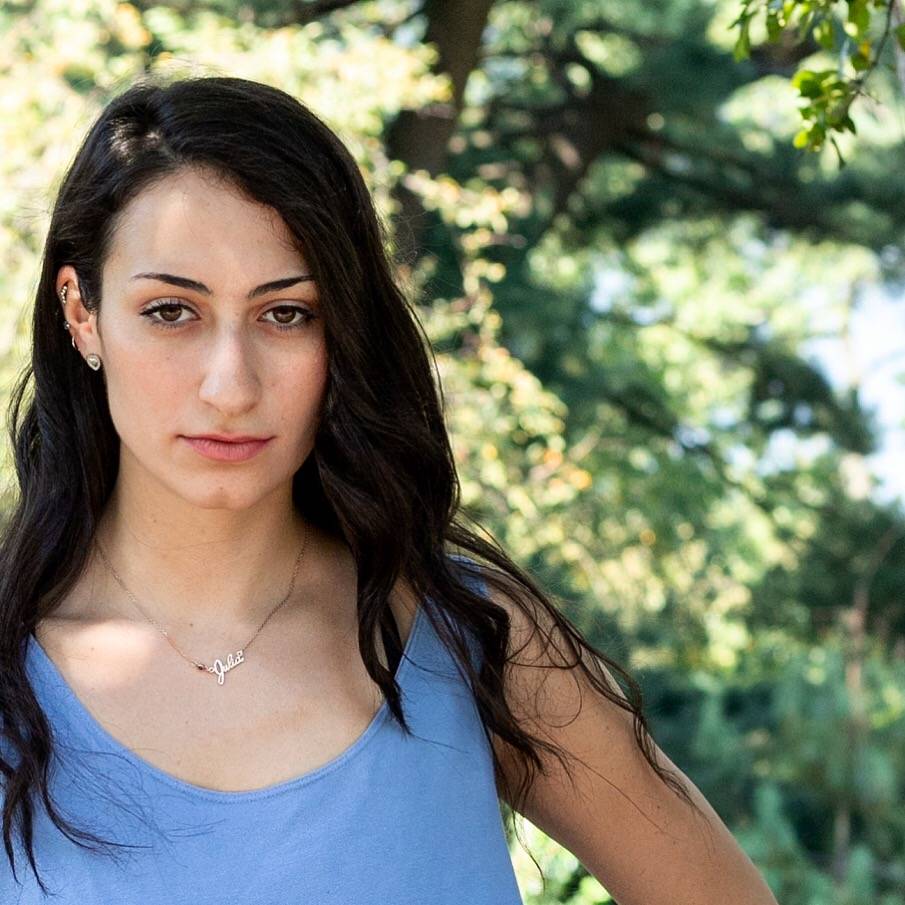 Julia Lisi, ready to take on New York City's boxing gyms.
Photography by @shoottphotos
---